Unveil Timeless Elegance: Meditation Rings CraftedWith Impeccable Quality & Style
Join 70,000+ Enthusiasts Who Now Radiate Elegance with Every Energy Stone Piece!"
Most Jewelers Keep This Under Wraps:
But there's a transformative allure in wearing the BREEZE, TWINE, and MEADOW spinner rings...
Rings so enchanting, they'll leave even your closest friends spellbound!
Master the art of encapsulating jewelry that complements your wear...
High-Quality Craftsmanship.
Made by hand.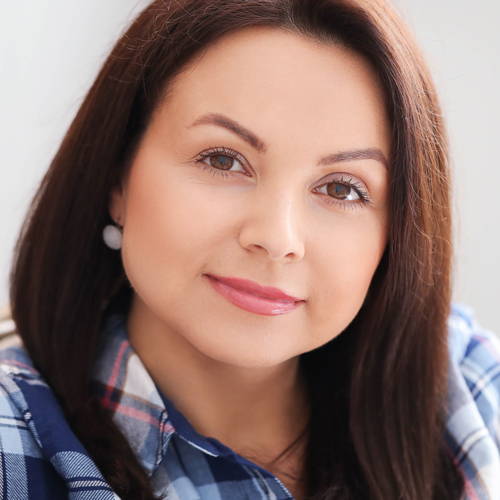 Good heavens! I've worn countless rings in my time, but the BREEZE sterling silver spinner ring from Energy Stone? It's like wearing a piece of the cosmos on my finger! I've always been on the lookout for a ring that's both stylish and calming, and this one? It's just perfection. The hammered pattern combined with the copper and brass spinners? Simply mesmerizing. And the weight? It's so light, I sometimes forget I'm wearing it. I've heard that meditation enthusiasts are raving about this, and now I totally get the hype. It's not just a ring; it's an experience. If you're looking for a piece that resonates with your soul and makes a statement, I wholeheartedly recommend the BREEZE Spinner Ring. It's like wearing a little piece of serenity! 💍🌟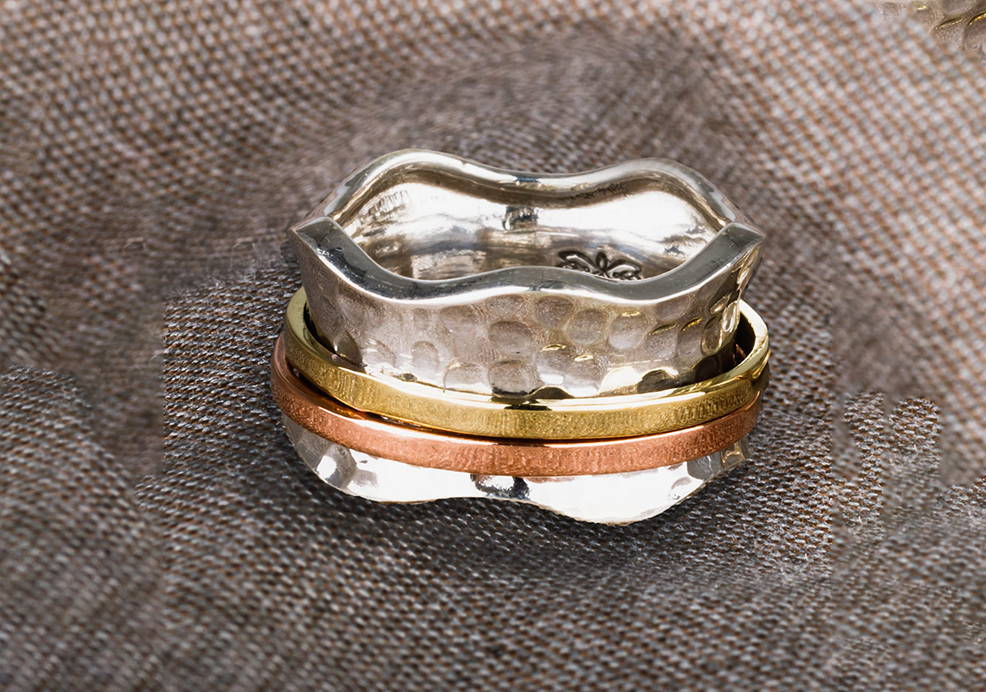 Free Shipping to US and Canada

Exclusive Elegance Awaits!
Discover the serenity of the BREEZE Meditation Spinner Ring. Handcrafted with precision, this ring is not just a piece of jewelry - it's a journey to tranquility.
Exquisite Design: Light in weight and design, this BREEZE ring blends a hammered pattern silver base ring and two spinner bands in copper and brass to create a masterpiece of elegance.

Take Flight in the Heaviest of Day: The BREEZE spinner ring helps you take flight even on the heaviest of days. Wear the BREEZE ring and let its breezy calmness flutter over you

Limited Stock: Each ring is meticulously hand-crafted, only limited stock available. Grab yours now!
Free Shipping to US and Canada

Elite Craftsmanship for the Modern Soul!
Elevate your style and spirit with the TWINE Meditation Spinner Ring.
A fusion of tradition and trend, the ultimate accessory for the discerning individual.
The Unbreakable Bond and Strength: A perfect blend of artistry and craftsmanship, the artisan braided silver, copper and brass wires to make the spinner band that sits atop the high-polish sterling silver base ring. The strength of the spinner band symbolizes the unbreakable strength we have in ourselves and to the world.

Genuine Elegance: Dive deep into the world of calmness with this trusted choice of spinner ring suitable for men and women.

Hurry! : The TWINE spinner ring keeps you company from classroom to office, from day time to the evening. A best seller that you should not go without! Get it while the sale lasts!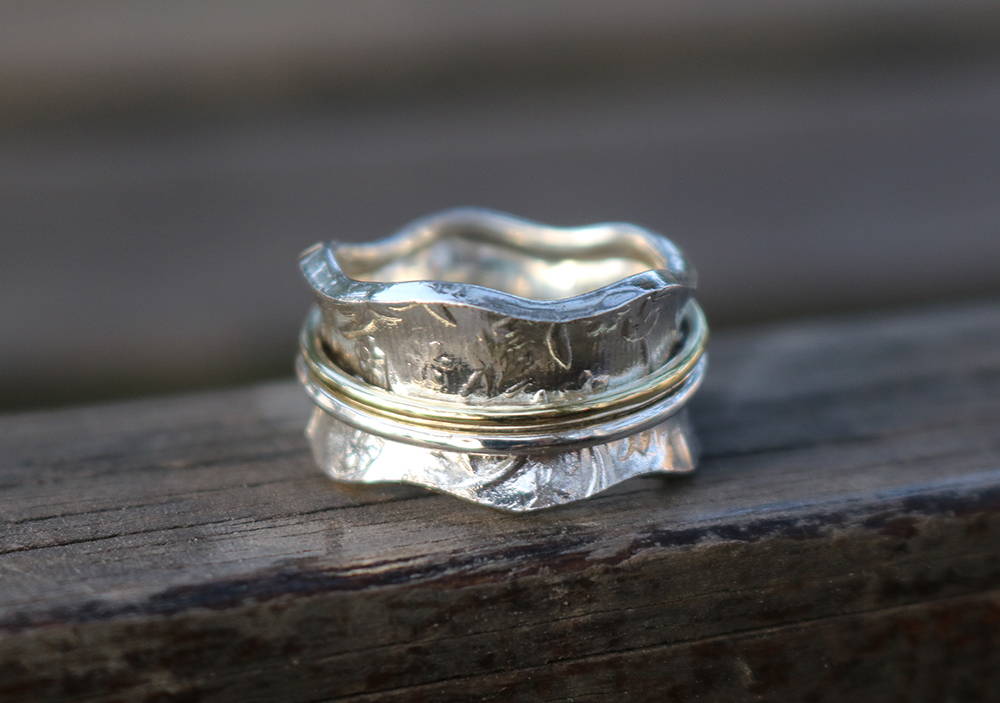 Free Shipping to US and Canada

Nature's Charm, Crafted for You!
Unleash the magic of meadows with the MEADOW Spinner Ring.
Inspired by nature's serenity, it's a refreshing touch to your collection.
Make Time for Meadows. There's nothing like the peacefulness of a MEADOW! Fresh and serene, this soft and sweetly-styled ring lets us succumb to nature's magic.

Unique 360 Degree Design: Turn the MEADOW ring 360 degree s to see the full picture of raised flower patterns beneath two spinner bands — no two rings are the same – a tribute to nature's unparalleled beauty. (Raymond: please find a way to add the video of this ring. The video I showed you that shows this ring turn 360 degrees)

Handmade in Limited Quantity: The sought after MEADOW spinner ring is back in stock for this promotion. Dive into the serene world of meadows, grab yours now while supplies last!
The Unparalleled Craftsmanship Ensures That Every Ring from Energy Stone Boasts a Bold Conviction to Quality.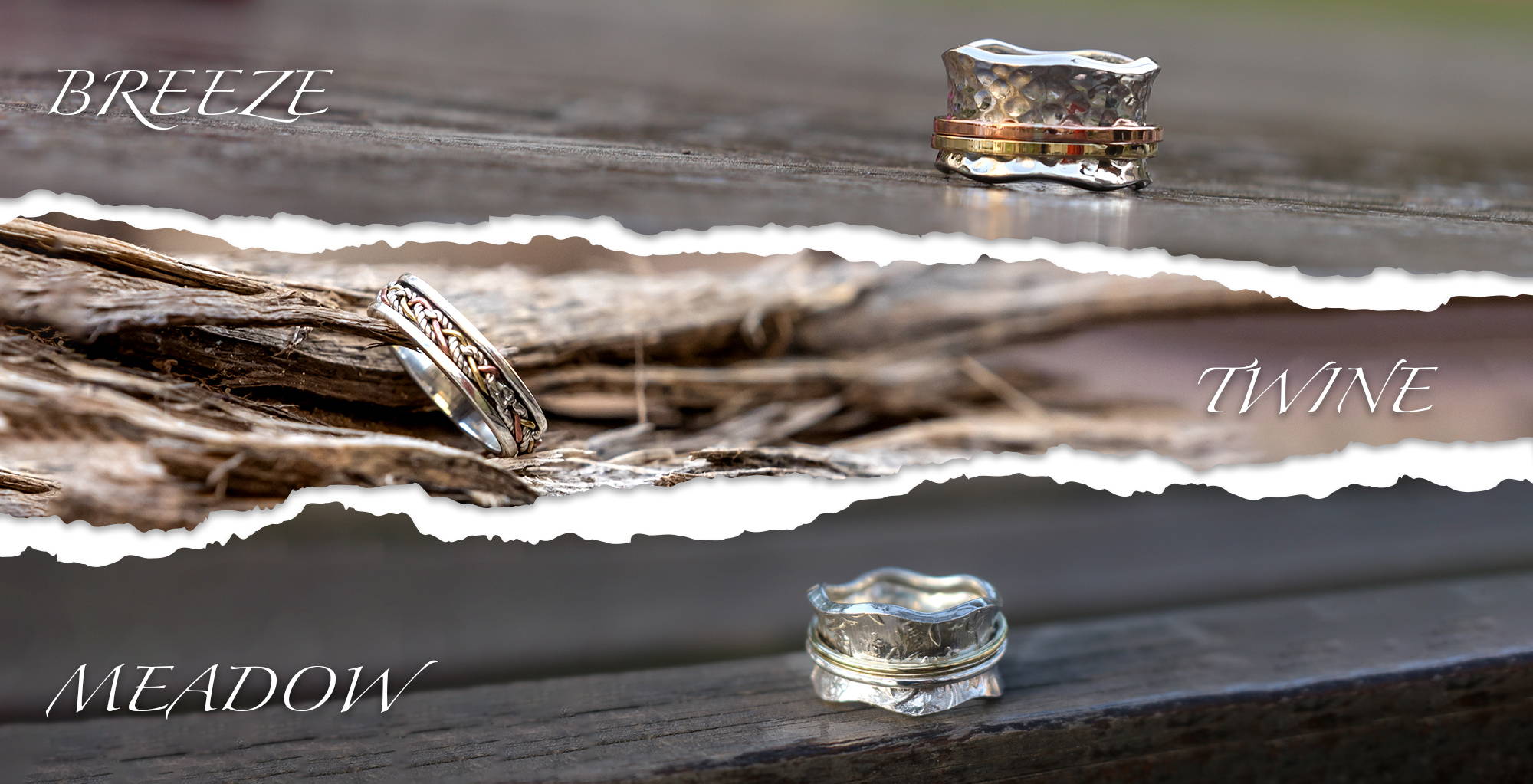 Cherished moments that remain timeless.
Celebrations. Adventures. Bonds.


Joyful occasions with loved ones...


Witnessing the journey of your children or grandchildren...
These are the heartbeats of life.

Ensure your precious memories never fade...

Eternalize them with Energy Stone Jewelry.
For over 30 years, Energy Stone has been at the forefront of crafting exquisite jewelry that resonates with the spirit of our times. Now, we bring that same dedication and expertise to our Energy Stone Silver and Gold Polishing Cloth. This isn't just another cloth; it's a culmination of our legacy, designed to breathe life back into your cherished pieces. Infused with the 21st century technology of mineral oil and diatomaceous earth, it promises to restore the shine and brilliance your jewelry once had. And because we stand by the quality of every product we offer, our Energy Stone Silver and Gold Polishing Cloth comes with a 21-Day Money-Back Guarantee, no questions asked. When you purchase from us, there is ZERO Risk for you!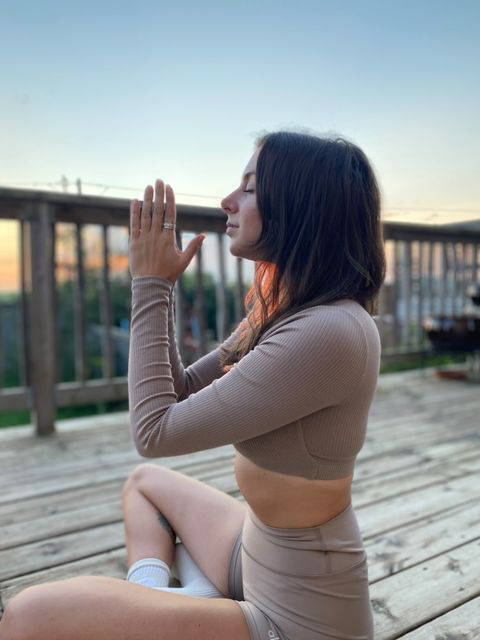 "Love the style and 3 colours. Bought a 7 which fits my middle finger. Had many compliments on it"

"I love this ring. It is a medium width on my finger… i have bought 2 more spinner rings… Good quality and looks terrific."

"I love it, great looking and good value. Goes with everything. I wear it on my middle finger so I can also wear a ring on my 4th finger."



Beautiful well made ring , I had to send it back to be exchanged for a different size , great service
Customer Support:
Email: info@energystone.com
Or send us a chat here on our website