I Wanna Go Home.  But Not Just Yet!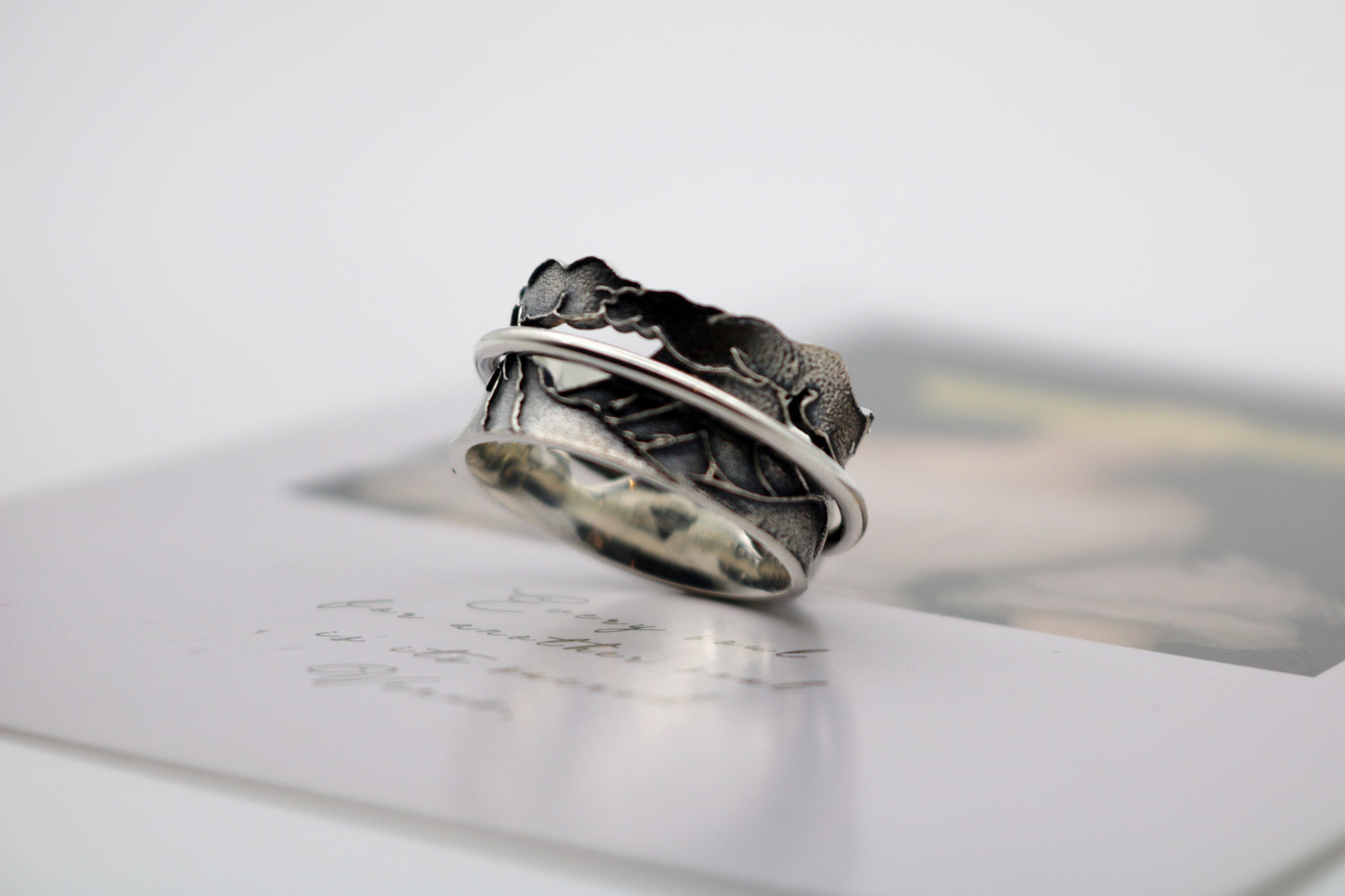 "Mom, I need help," my son texted me.
            Receiving this kind of message would worry any mother of a teenager. I called him immediately. "Hold on, I will be right over," I told him.
            My fifteen-year-old son had moved to take care of his ninety-four-year-old grandmother during the pandemic. It was a very noble and courageous act for a teenager; not only did he have to take care of the everyday living of an elderly person, but he had to do so while bearing the loneliness of having limited meaningful adult interaction.
Difficult News
            When I went over to his condo, he had a smile on his face and looked normal to me. But after dinner, when he waved me into his bedroom and we sat on his bed to talk, he took his smile back and admitted he was only fine on the outside. On the inside, he was falling apart, and he felt he couldn't take it anymore.
            In the last ten days, two of his friends had ended their own lives.
            When he got the news of his first friend's suicide, he thought he could handle the pain himself. When the news of his second friend's death broke, he was no longer able to bear the pain. He couldn't sleep at night, and he felt guilty. He shouted life was shit and he'd had enough of it. He felt he should have helped his friends since he'd been in touch with them and had been aware of the depression of his first friend. But he hadn't known things could go south so quickly.
            I felt terrible about the whole situation, but in that moment, I had a job to do. I had to pull my son out of his own depression and make sure he wouldn't follow in his friends' footsteps. I searched through all the counselling and clinical training I'd received from my studies in Chinese Medicine, but I still felt totally ill-equipped to help him.
            The teenage years are when one starts to search for the meaning of life, but who could tell my son exactly what the purpose of life was and convince him he should carry on?
            My son goes to a Catholic school where religion is a compulsory course. We'd had discussions on the existence of God and life's meaning before. I decided my son and his friends were reductionists -- they reduce everything to meaninglessness and non-existence when they encounter issues which are too complex for them to dissect. Needless to say, they are atheists, and believe life has no meaning.
             I know there are many signs and symptoms of depression, but some of the most common are when a person comes to believe life has no meaning and loses the energy to get out of bed. I was worried this might manifest in my son, so I was constantly watching out for these two signs. Fortunately, my son and his friends still enjoy computer games and will gladly get out of the house to go mountain biking.
Survivor's guilt
            My son was experiencing survivor's guilt plus the immense pain and shock of losing his friends. I told him not to blame himself. He has no training in counselling and wasn't able to recognize his friends' suicidal thoughts and tendencies. But I did encourage him to learn from the experience and offer help to any friends who exhibit signs of depression in the future by sharing information about counselling before their experience gets out of hand.
            I told him to find closure and to find a way to say goodbye to his friends, encouraging him to find out whether there would be a Zoom funeral or a memorial. As for the insomnia, young people these days know too well to use melatonin, even though I disagree with its easy, over-the-counter availability.
            Most importantly, I made sure my son knew his life matters to his family and the people around him. I made sure he knew if he ever hurt himself, he would also be hurting his grandmother and parents. I reminded him of a conversation we'd had in the past, where I'd told him that this thing called life is a game you can't decide when to join or when to end. But one should never quit.
            He assured me he would be fine. For the next two weeks, I went over to see him every night.
-------------------------------------
I wanna go home, but not on this planet
            "I need help," I told myself.
            Two months after my son called out for help, I found myself calling out for help -- to myself.  I felt discombobulated and void inside, as if my soul were trying to escape my corporal body.
            That morning I was mindlessly scrolling through YouTube, searching for entertainment. I landed on a video discussing the twenty-two sings of an indigo child/adult. I believed I met twenty-one out of the twenty-two signs. I felt dumbfounded, as if all my life I had no clue I was an indigo child/adult until then. One of the signs with which I strongly resonated was "the wish to go home."  But apparently, the home I was supposed to go back to is not on this planet.
            I'd recently listened to an old, hooky Chinese song about returning home, and the lyrics kept popping up in my head as if I'd hit the continuous repeat button with no way to press pause. The song, plus the longing for a home I couldn't get to, had totally shaken me up inside.
            That the soul was trying to escape the corporal body was not even a conscious thought. On the contrary, I asked myself for help.
            Whether I'm an indigo adult or not is irrelevant at this stage of my life. I am who I am, and having a personality label has no meaning at all. To help myself stay in my current existence, I summoned all my knowledge in grounding, I meditated, I vocalized chakra balancing tunes, I laid in bed. I had a conversation with myself where I reminded myself that this thing called life is a game you can't decide when to join or when to end, and one should never quit.
            Fortunately, sleep helped, and my soul settled back in the next day.
-------------------------------------
Counselling
            I think that when it comes to mental health, it's important to get into the right mindset before the onset of the problem, since once the problem arises, the mind loses its ability to think clearly and to objectively recognize that there's an issue in the mind.
            It's difficult to convince people suffering from other mental health issues that the challenges they're facing result from illness, instead of some fault of their own. This is particularly challenging since these diseases often do not have visible, physical symptoms, but instead work in the mind, practically invisible.
            In the case of teenage suicide, it's important to help teens recognize that suicide is not an isolated and independent incident. The act of taking one's own life sends a shockwave of grief and pain through the world, and has an impact on every person the victim knew. Teenagers should understand that their actions affect everyone who loves them, and will leave them with immeasurable pain.
            We should instill the Never Quit concept into our children from a young age—they should never quit at this game called life.  Ideally, this would be instilled into them before they're able to reach for the bottle of painkillers meant for the arthritis patient who lives with them.
            Professional counselling is available for everyone and anyone who needs it. Although there are often long wait lists and delays, it's still worth having the list handy, and it's important not to hesitate to seek advice in mental health at the early onset of the problem.
Service Providers
            Over the years, I have compiled a list of mental health service providers for youth and family. Below is the list:
https://kidshelpphone.ca/
1 800 668-6868
https://youthlink.ca/
636 Kennedy Road, Scarborough, Ontario M1K 2B3
416 967-1773
https://www.yorktownfamilyservices.com/
2010 Eglinton Avenue West, Suite 300, Toronto Ontario M6E 2K3
416 394-2424
https://www.yorktownfamilyservices.com/
65 Wellesley Street East, Suite 500, Toronto Ontario M4Y 1G7
416 395-0660
Catholic Children's Aid Society
416 395-0550
https://www.morneaushepell.com/ca-en
895 Don Mills Road, Tower One, Suite 700, Toronto, ON M3C 1W3
416 445-2700
440 Jarvis Street, Toronto Ontario M4Y 2H4
416 924-1164
---