FREE SHIPPING ON ALL ORDERS ABOVE US$35.00 | HASSLE-FREE RETURNS | TRUSTED ★★★★★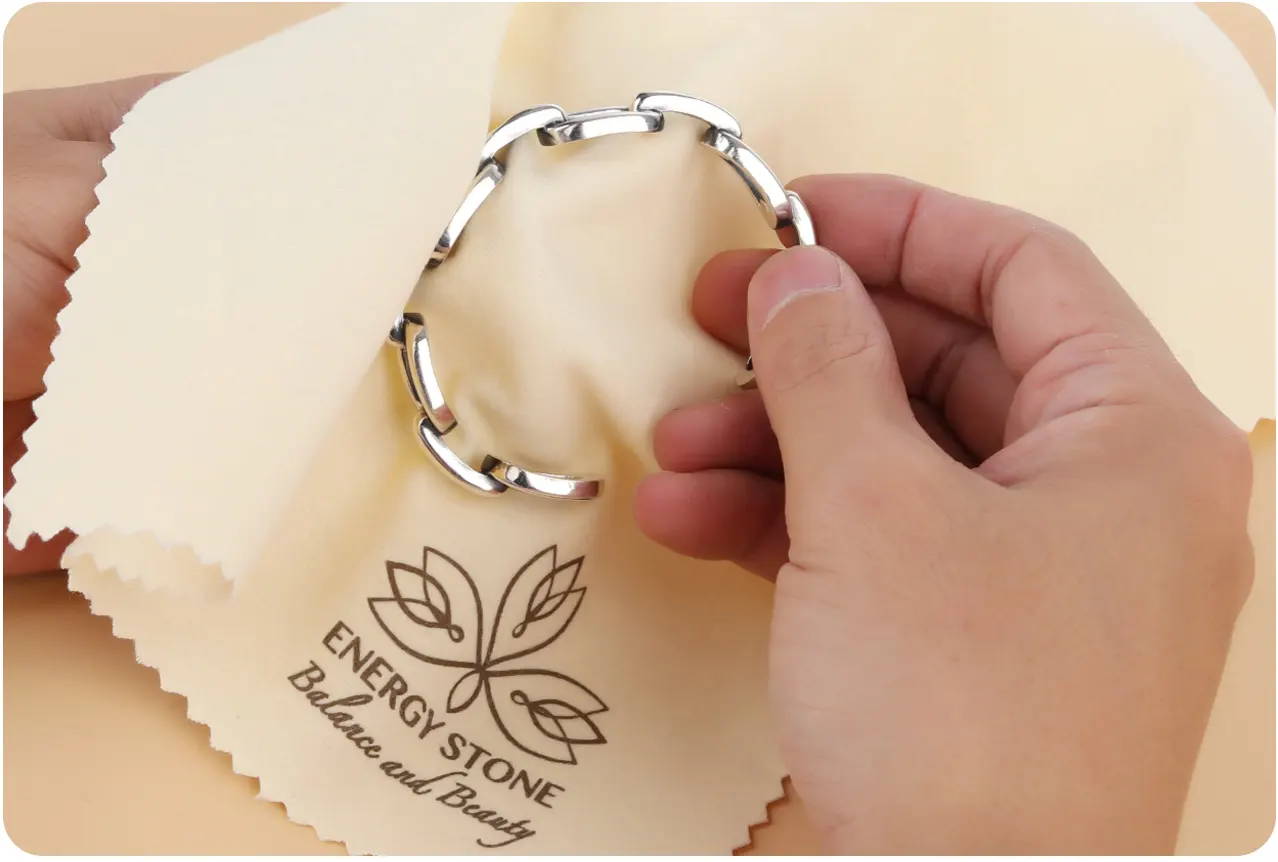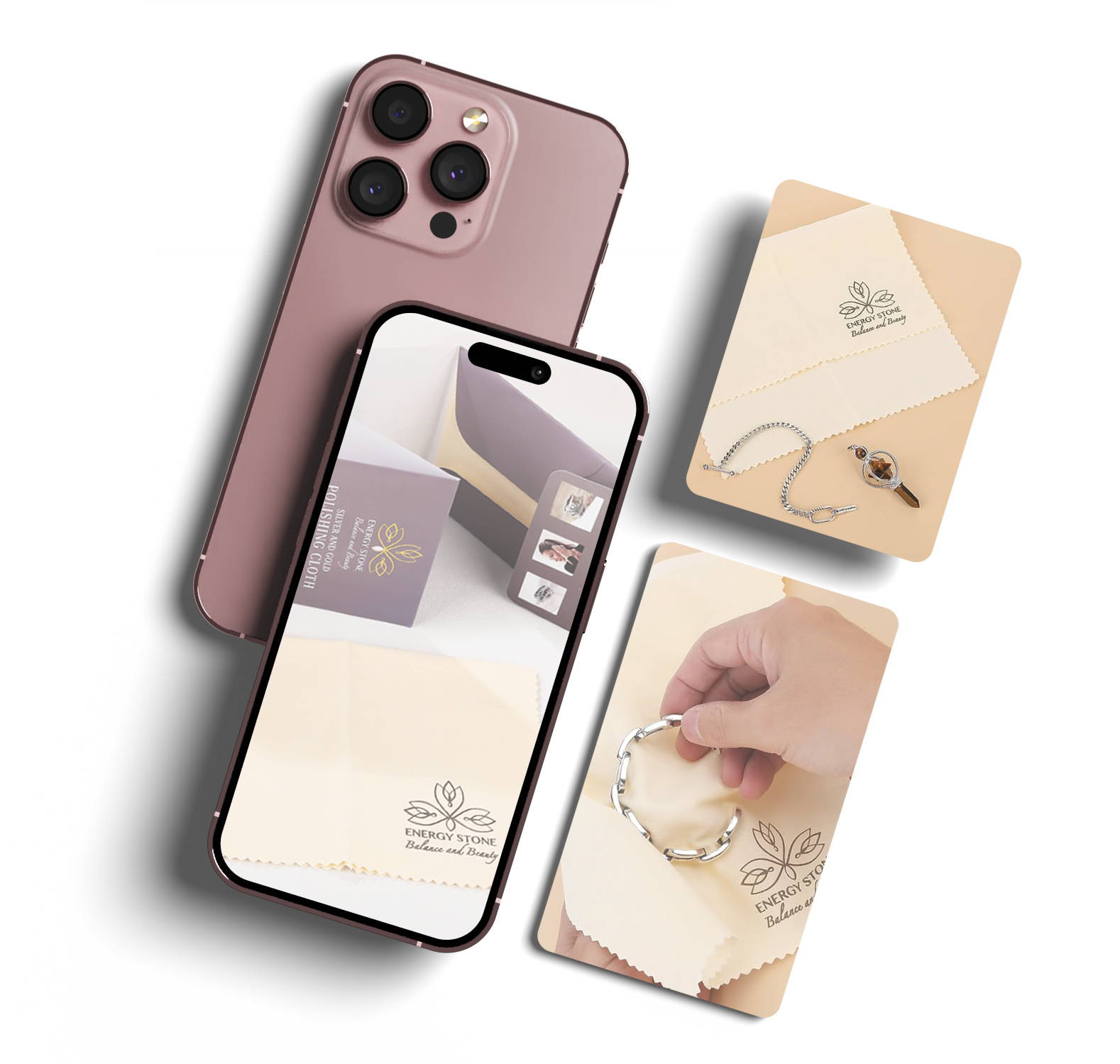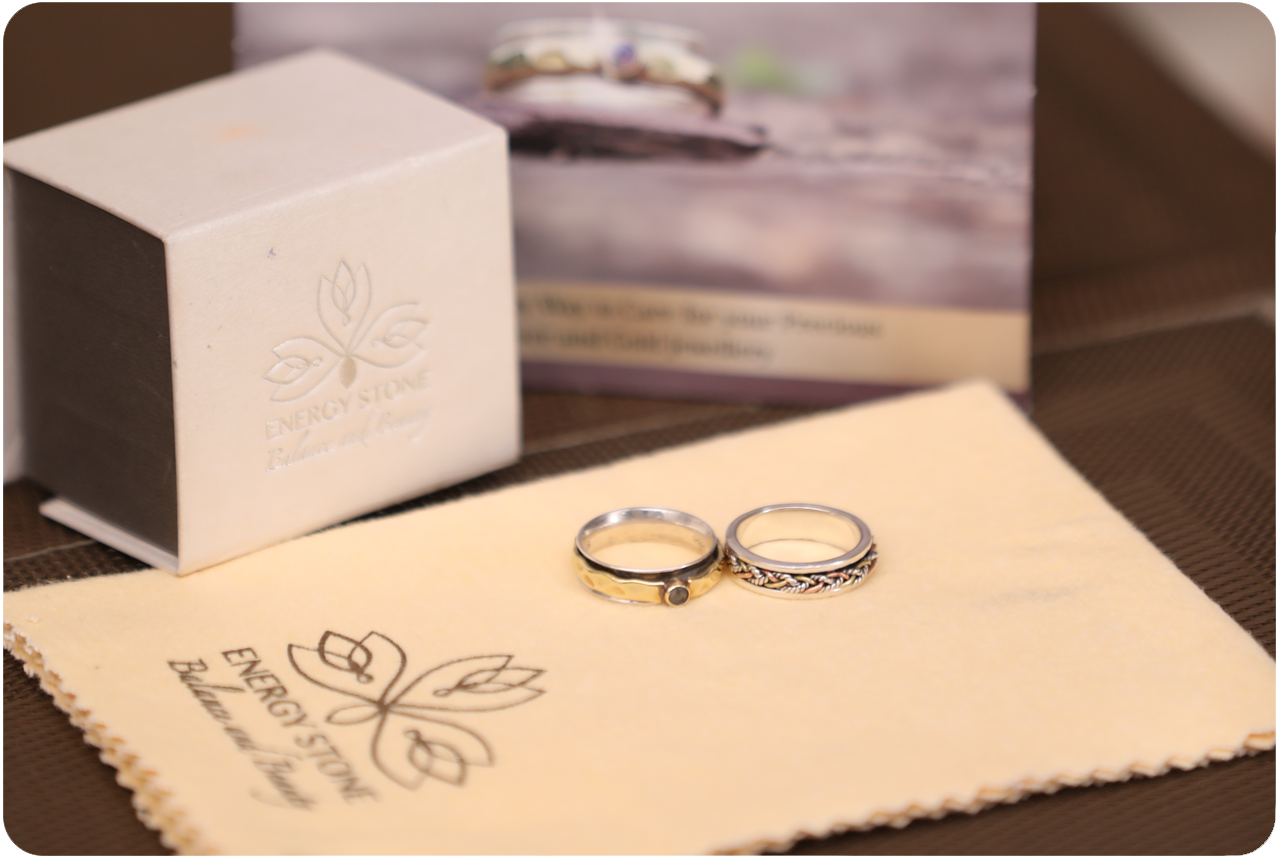 Energy Stone's Silver and Gold Polishing Cloth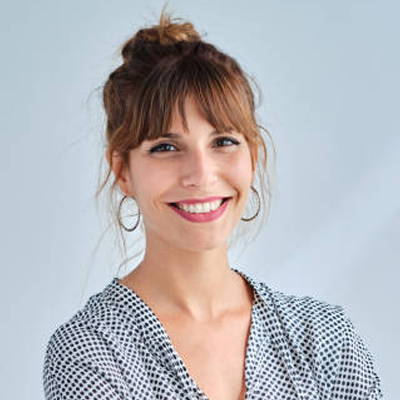 "Oh my stars! 🌟 I've had my fair share of jewelry cleaners over the years, but the Energy Stone Silver and Gold Polishing Cloth? It's like a little miracle worker in fabric form! I had some silver pieces that had lost their shine and were looking a tad yellowed. But with just a few swipes of this cloth, they were gleaming like they were brand new. No more messy vinegar and soda dips for me. This cloth is all I need. And the size? Perfect for both my small trinkets and larger silverware. I've heard professional jewelers use this, and now I see why. It's a game-changer! If you cherish your jewelry and want to keep it looking its best, I 100% recommend the Energy Stone Polishing Cloth. It's like giving your jewelry a spa day! 💍✨"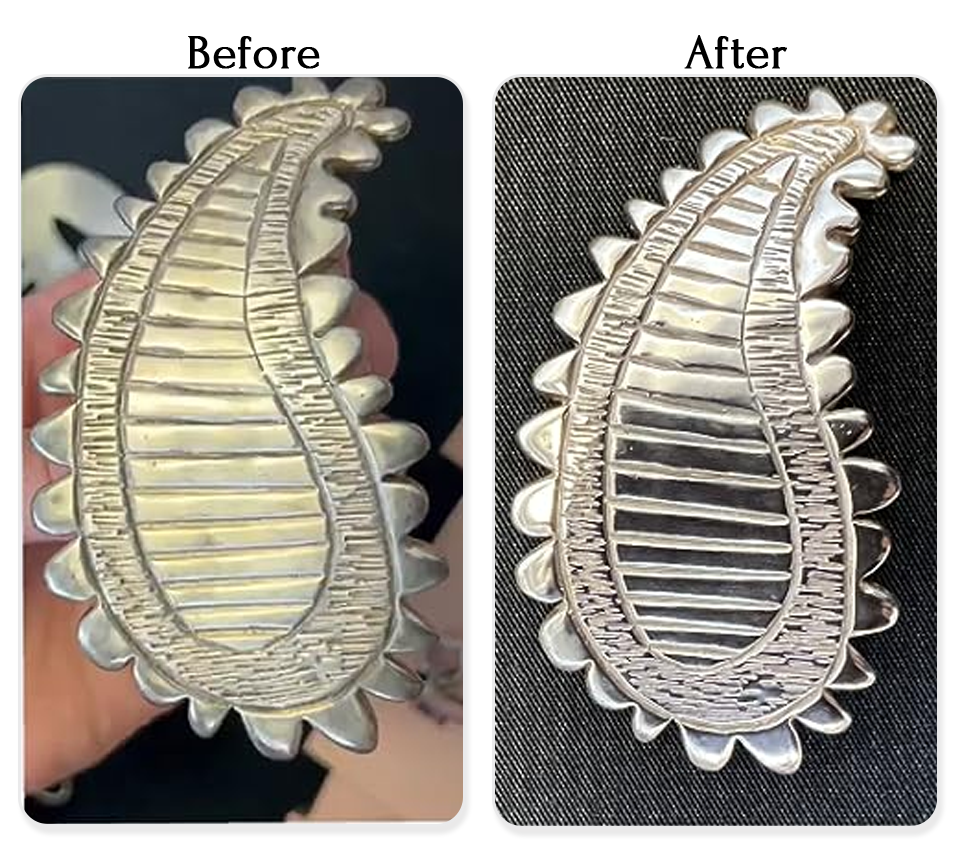 Reasons Why Energy Stone's Silver and Gold Polishing Cloth Will Change Your Life
✅INSTANT SHINE: Say goodbye to stubborn tarnishes in mere seconds. With the Energy Stone Silver and Gold Polishing Cloth, all silver and gold jewelry are easily cleaned with just a few swipes to give a flawless lasting shine. Elevate any outfit with confidence and class with your favorite set of cleaned jewelry.


✅21st CENTURY CLEANING TECHNOLOGY: A stunning timepiece deserves to be well taken care of and kept for life. From rings to earpieces to necklaces, the Energy Stone Silver and Gold Polishing Cloth's 21st century cleaning technology removes tarnishes like you've never seen before and gives a protective layer of anti-tarnish coat for a lasting shine.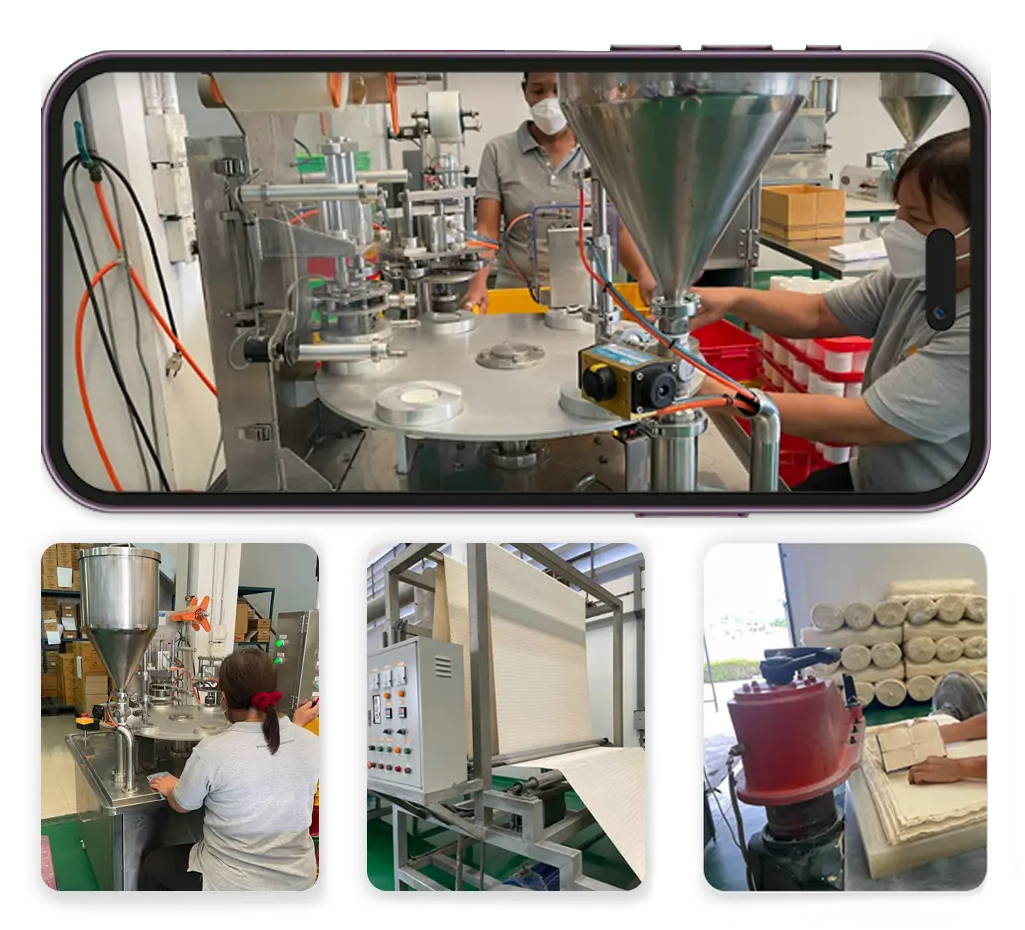 ✅SAFE ON THE SKIN: The Energy Stone Silver and Gold Polishing Cloth's cleaning technology is concocted from cosmetic grade formula which is safe on skin. It is the chemical compound used in foundation and primer. A perfect combination, your jewelry polished to perfection and safe to the touch.
✅LIQUID MESS-FREE EXPERIENCE: Forget the old days of using liquid cleaners, vinegar, soda or toxic liquid chemicals that irritate the skin and are dangerous to children. Just take it out of the packaging, give it a few swipes, and you're ready to rediscover the brilliance of your jewelry, whether it's a cherished heirloom or a recent addition to your collection.
✅PROFESSIONAL'S CHOICE: Trusted by jewelers and gallery owners. This cloth is the secret weapon for that final touch-up, ensuring each piece looks showroom-ready.
✅A GAME CHANGER: Meticulously crafted from our rich 30-year legacy in the jewelry world, this cloth doesn't just clean, it transforms. A testament to our relentless dedication to superior craftsmanship and innovation.
1. Just wipe back and forth the tarnished area of your silver or gold jewelry until it gets shiny. You will see the tarnish removed and your jewelry will be coated with a protective layer of anti-tarnish coat.
2. Continue cleaning if you still see the tarnish. You can push deeper when you wipe for deeper tarnishes.
3. The black residue on the hand is the reaction of the cosmetic grade cleaner in the cloth with the material of the gold or silver jewelry. Just wash your hands after cleaning with soap and water. Do not worry as the formula is 100% skin-friendly.
4. Use and re-use the Energy Stone Silver and Gold Polishing Cloth until you see that it can't remove tarnish anymore.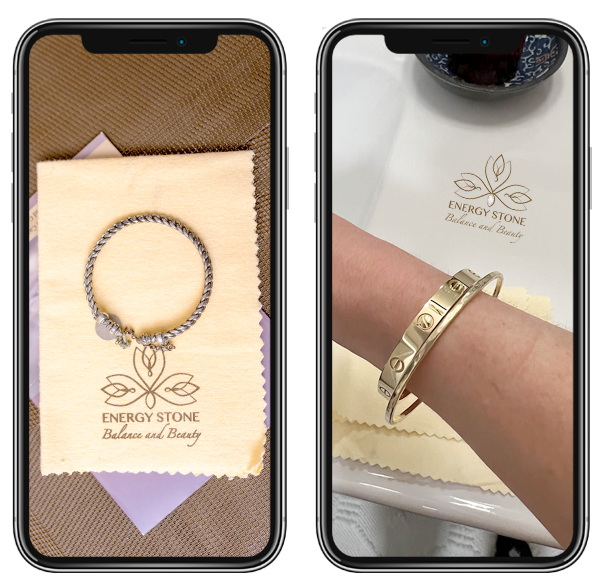 We understand how one person holds deep the memories within a certain heirloom, a piece of jewelry gift, or your engagement and wedding ring. The excitement of being able to remove their tarnish, bring back their shine to look new, and wear them again with pride is the perfect reason why the Energy Stone Silver and Gold Polishing Cloth was created.
Rediscover the brilliance of your jewelry, whether it's a cherished heirloom or a recent addition. With Energy Stone Silver and Gold Polishing Cloth, every piece will gleam as if it's brand new. It's not just a cloth; it's a promise of perpetual shine.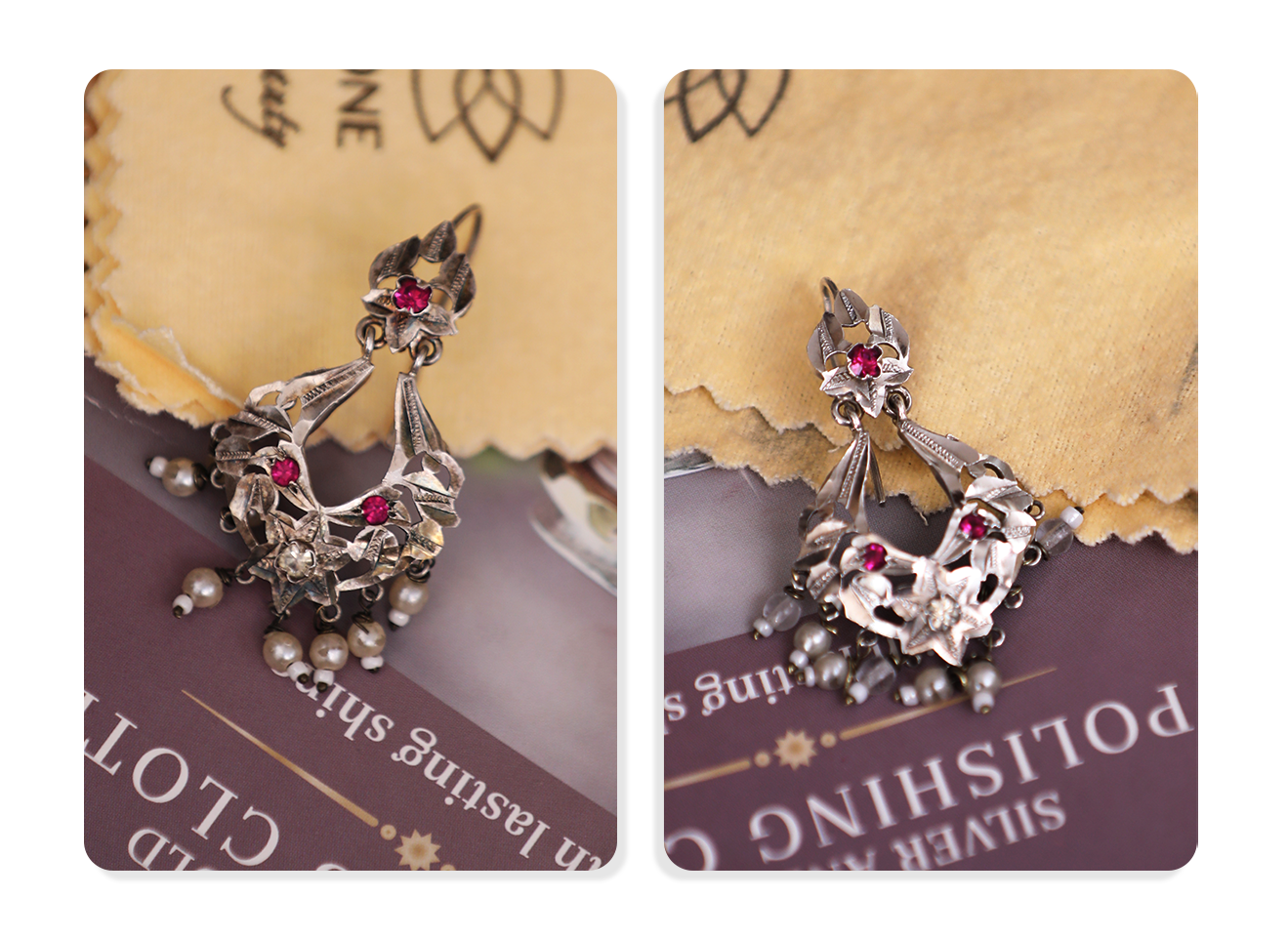 For over 30 years, Energy Stone has been at the forefront of crafting exquisite jewelry that resonates with the spirit of our times. Now, we bring that same dedication and expertise to our Energy Stone Silver and Gold Polishing Cloth. This isn't just another cloth; it's a culmination of our legacy, designed to breathe life back into your cherished pieces. Infused with the 21st century technology of mineral oil and diatomaceous earth, it promises to restore the shine and brilliance your jewelry once had. And because we stand by the quality of every product we offer, our Energy Stone Silver and Gold Polishing Cloth comes with a 21-Day Money-Back Guarantee, no questions asked. When you purchase from us, there is ZERO Risk for you!
Customer Support:
Email: info@energystone.com
Or send us a chat here on our website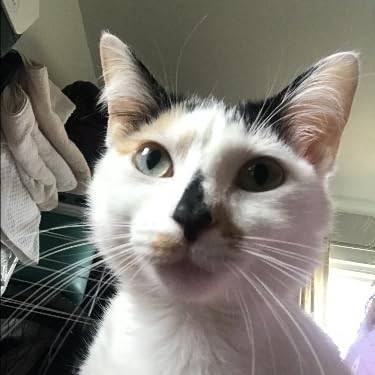 This thing is really fun to use! It makes tarnish on silver and gold just...poof!...disappear. I used it on my wedding ring, which didn't have any obvious tarnish, but it left the telltale dark gray marks on the polishing cloth. I then went around the house, looking for tarnished jewelry or silverware to polish. So fun! And it's super easy to use, too, of course. I don't know how it works, but it certainly does. I guess it's the infusion of diatomaceous earth, but it's abrasive enough to polish without causing any scratching. I love how simple this product is to use, and I think it will make a fantastic stocking stuffer for the holidays this year. Happily recommended!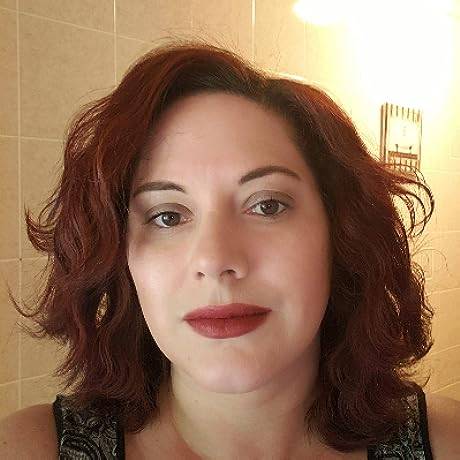 I don't know what kind of magic is in this cloth but dang it does the trick. It polished up a few of my tarnished pieces. Makes a mess of the cloth so I didn't do all my old jewellery until I get more. this is awesome!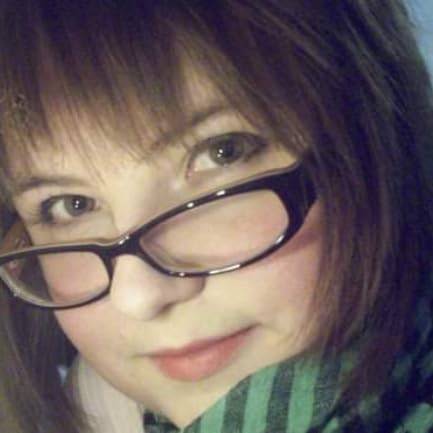 Highly recommend this if you have a lot of silver and/or gold jewelry, or things made of silver and/or gold. Jewelry gets way more dirty than you can imagine. I used to work in a jewelry store years ago, and it was shocking to see the difference after cleaning jewelry that had been neglected for awhile. Personally I find it satisfying and soothing anyway! Highly recommend picking this up to maintain your precious metals.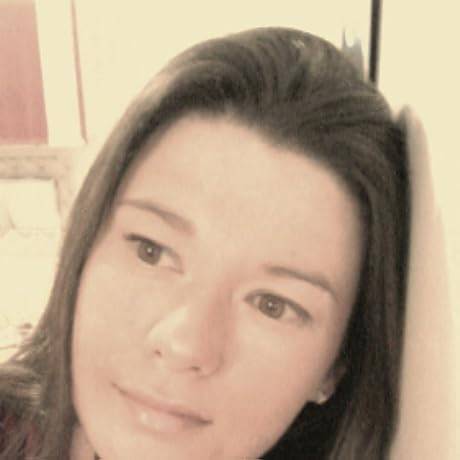 The polishing cloth works very well at removing tarnish & what not making your metals look new again. Works on both gold & silver. I posted pics of a couple things I did just an area on so you can see the massive difference before & after using the cloth. All it takes is a little rubbing, nothing requiring too much elbow grease. It's supposed to leave some of the substance behind to keep the tarnish from coming back so quickly. I'm inclined to believe it does because after using the cloth, I went over some of the harder to reach areas with a q-tip and it kept removing tarnish just as well as the cloth itself using just the product left behind on the items. If you have pretty cruddy items to do, I recommend some gloves and an old towel because it gets pretty messy. The cloth is a good size and thickness. I think it will hold together very well over time. Just don't wash it or it will lose all of it's magic!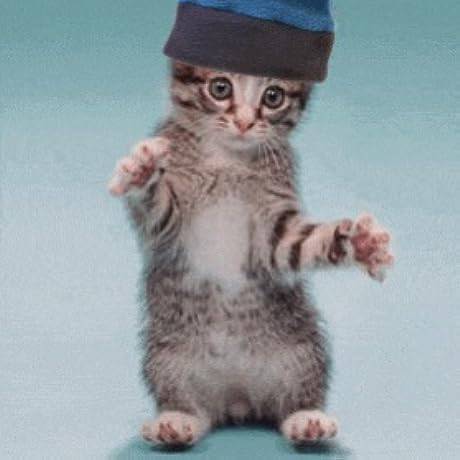 They don't make them like that anymore. Well, they do because now, I have one. hahaha You can see in my video that there is not much to clean off from the gold pendant, but as soon as I turn to the silver chain, the magic occurs. The grey streaks you an see in the pictures and in the video speak a lot about the effectiveness of this cloth. And just look at the chain, before and after! This is a very good cloth to keep near the day-to-day jewel box. A do not have any real silverware nearby, but I suspect the results could be surprisingly good!